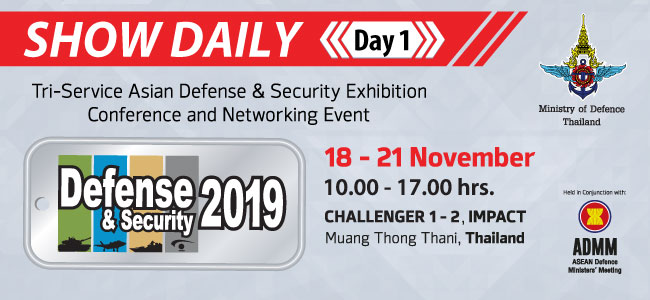 DEFENSE & SECURITY 2019
Regional Major Tri-Service and Internal Security Event
Is Now Open
This morning's grand opening ceremony was officially presided over by General Prawit Wongsuwon, Deputy Prime Minister at IMPACT Exhibition and Convention Center, Bangkok. The opening ceremony was attended by top Thai Military Officers, Official Delegations, Ambassadors, Senior Governmental Officials; Exhibitors; and other key professionals in the industry.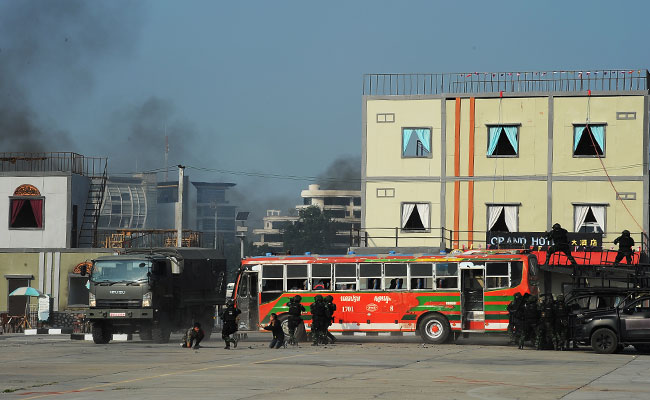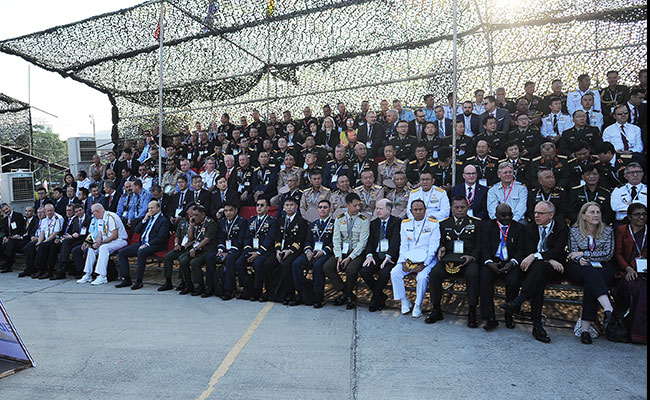 DEFENSE & SECURITY 2019, Bangkok, is now globally recognized as one of the leading tri-service and security exhibitions of the year. The show is being held in conjunction with the ASEAN Defence Ministers' Meeting (ADMM) Retreat & ADMM Plus. The show has now expanded by 35% and features show-cases from over 500 of the world's leading companies and 50 countries. It now includes 28 major National Pavilions.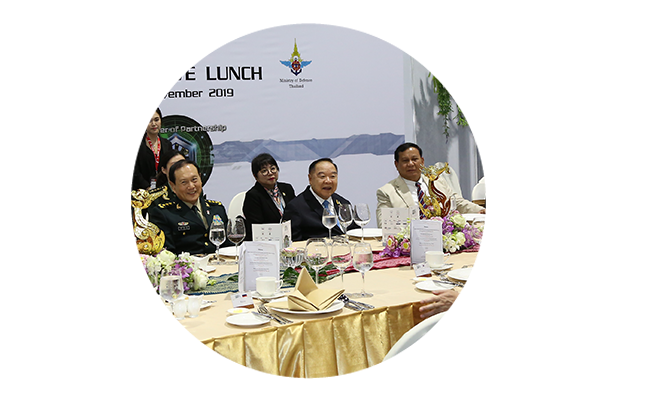 EXECUTIVE LUNCH
Today's executive lunch was hosted by Dept. Prime Gen. Prawit Wongsuwon, Deputy Prime Minister. This is one of the networking events that the show will feature over the next four days. Attendants will include Official Delegations, Senior Thai Military Officials, Exhibitors and specially honored guests.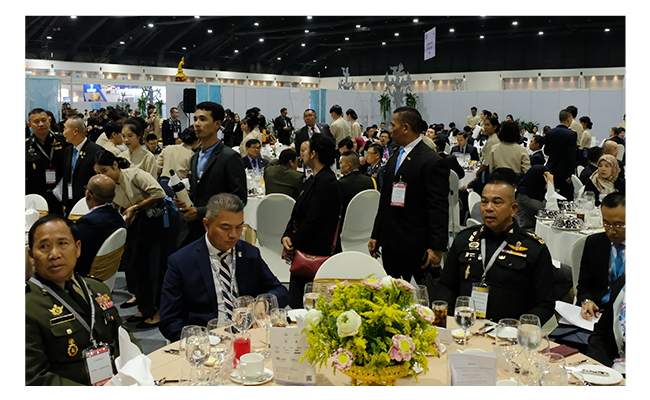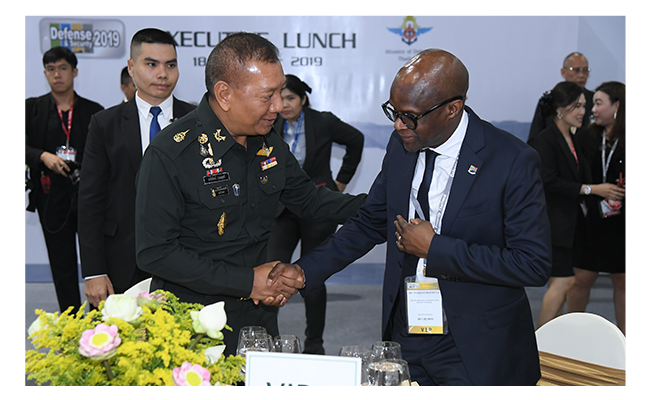 MANY DELEGATIONS FROM AROUND THE WORLD VISIT DEFENSE & SECURITY 2019 THIS MORNING
Lead by the Ministry of Defence, Chiefs of Armed Forces for Army, Navy and Air Force along with Police and key-decision makers from other high-ranking officials from around the world - especially ASEAN. Over the coming 4 days, these delegations will be busy with the VIP tour scheduled for them to personally visit companies and attend G2G & G2B Meetings that will be taking place at this major event.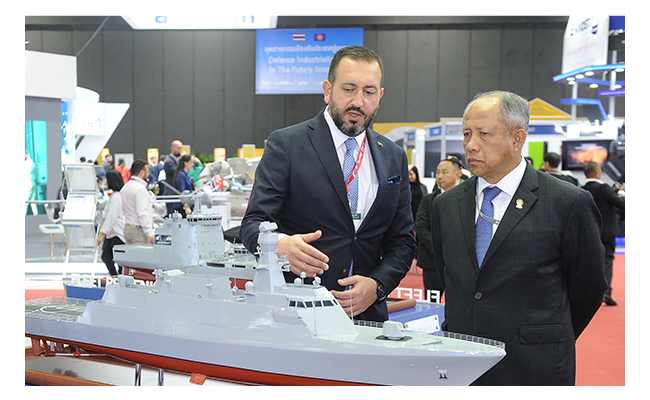 Pehin Datu Lailaraja Major General (Retired) Dato Paduka Seri Haji Awang Halbi Bin Haji Mohd Yussof
[right]
Second Minister of Defence, Ministry of Defence
Brunei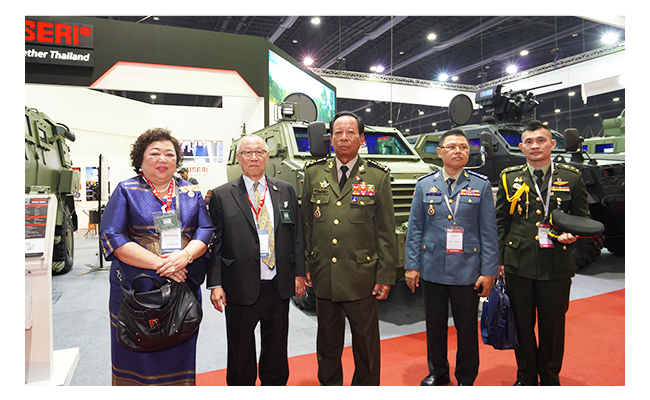 Samdech Pichey Sena Tea Banh
[center]
Deputy Prime Minister and Minister of National Defense
Cambodia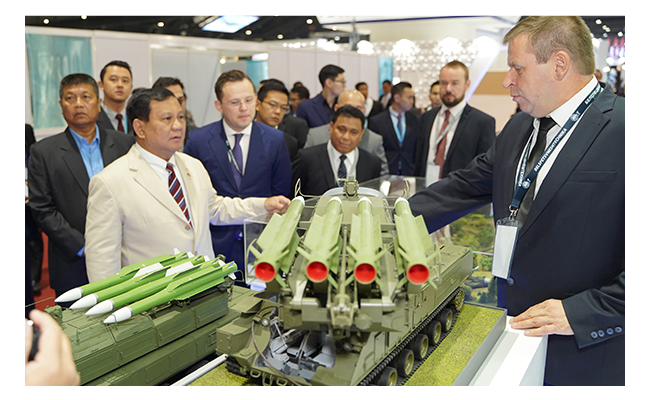 General Prabowo Subianto [left]
Ministry of Defence
Indonesia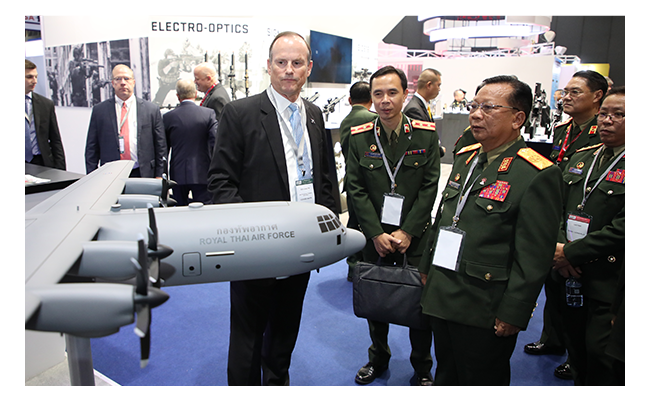 General Chansamone Chanyalath [right]
Minister of National Defence
Lao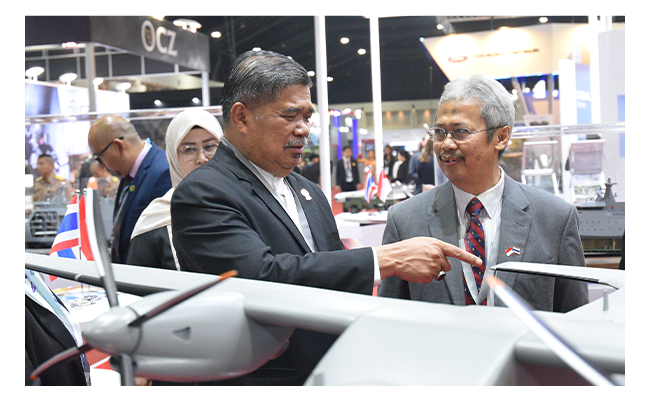 Haji Mohamad Bin Sabu [left]
Minister of Defence
Malaysia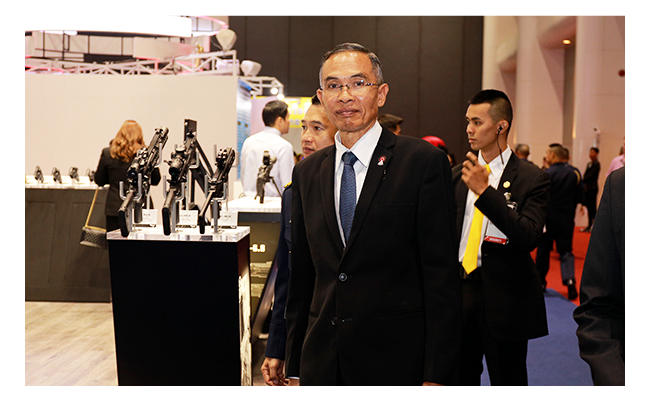 Lieutenant General Sein Win
Union Minister for Defence
Myanmar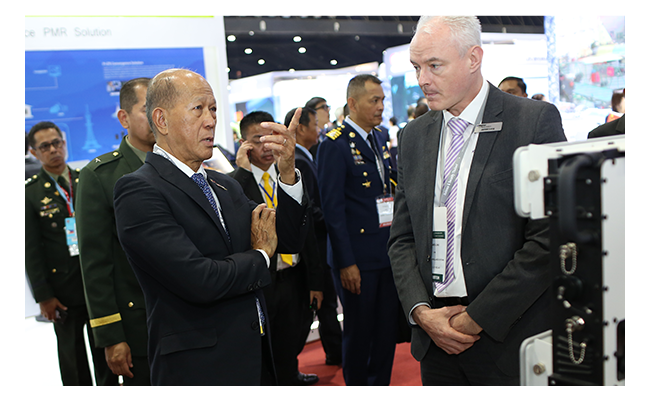 Delfin Negrillo Lorenzana [left]
Secretary of National Defense
Philippine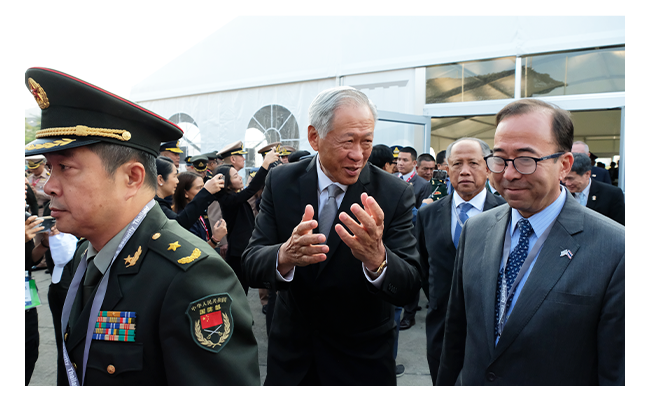 Doctor Ng Eng Hen [center]
Minister for Defence
Singapore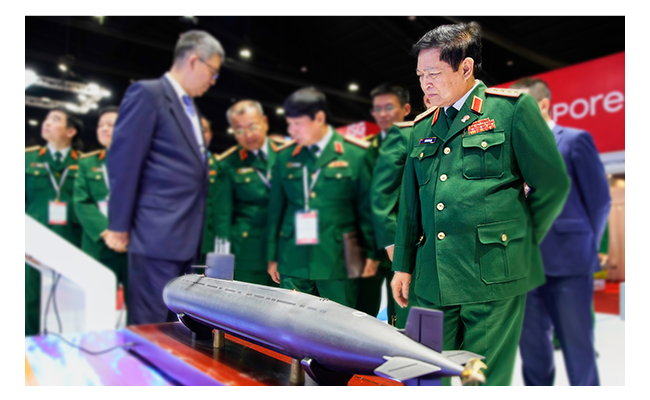 Genneral Ngo Xuan Lich
Minister of National Defence
Vietnam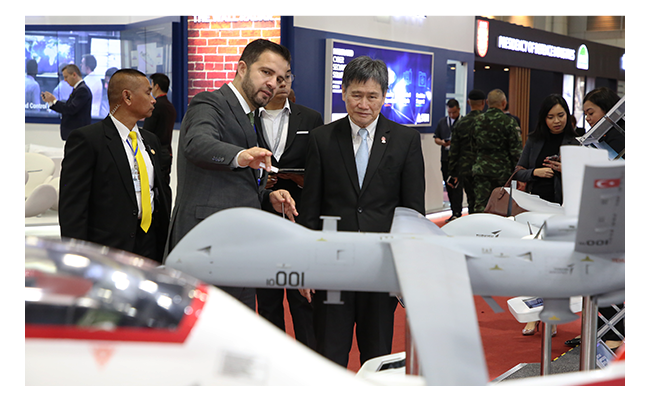 H.E. Dato Lim Jock Hoi [right]
Secretary General of Asean
Asean Secretariant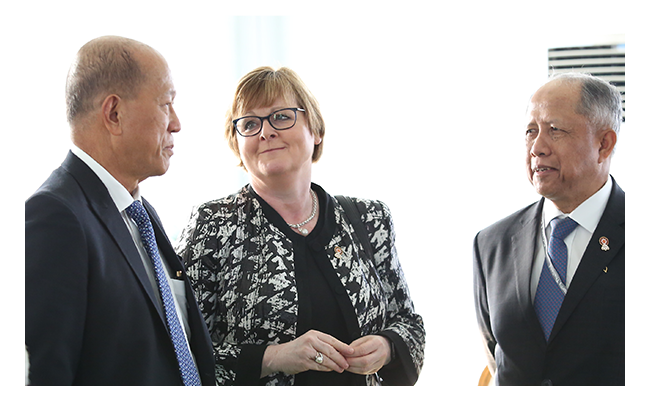 Senator The Hon Linda Reynolds Csc [center]
Minister for Defence, Department of Defence Ministers
Australia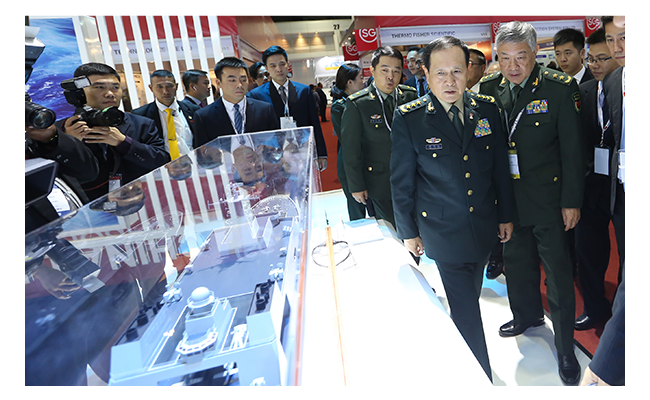 General Wei Fenghe
Minister of National Defense
People's Republic of China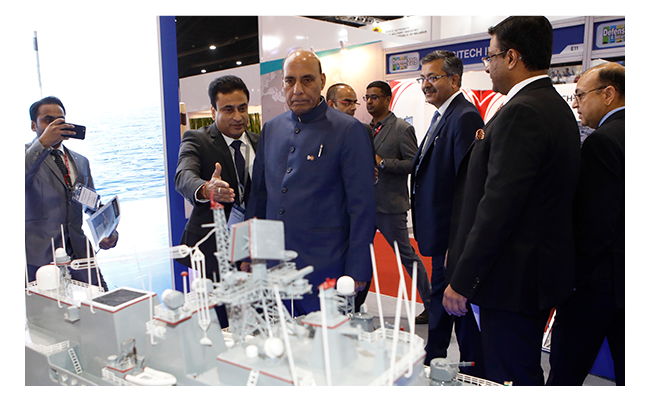 Shri Rajnath Singn
Union Minister for Ministry Of Defence
India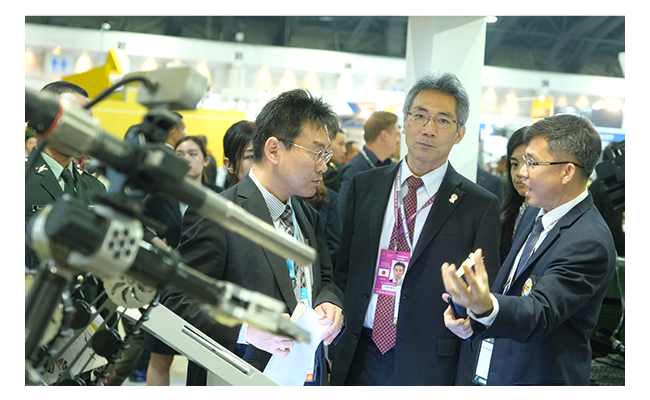 Mr. Nishida Yasunori 
Vice-Minister of Defense for International Affairs
Japan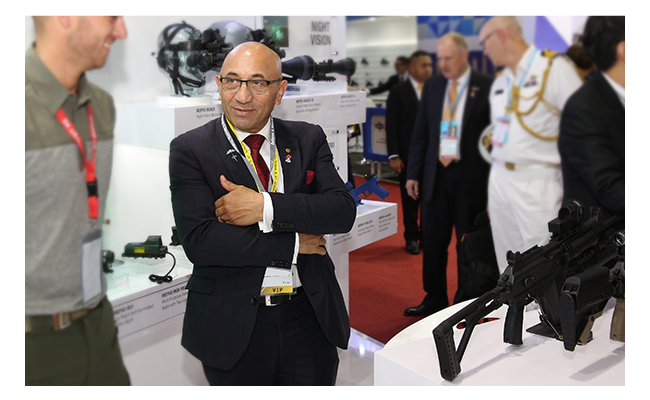 The Honourable Ron Mark
Minister of Defence
New Zealand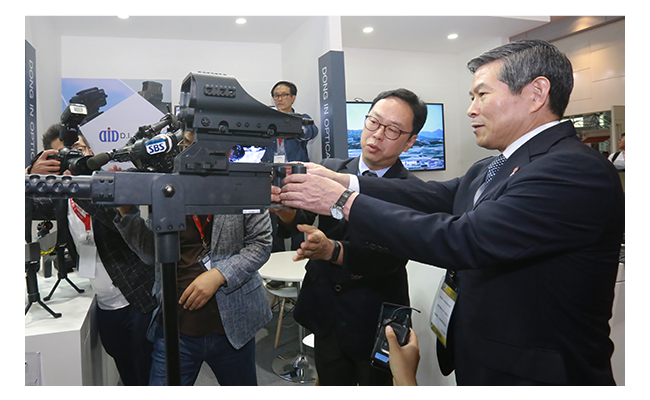 Jeong Kyeong-Doo
Minister of National Defense
Korea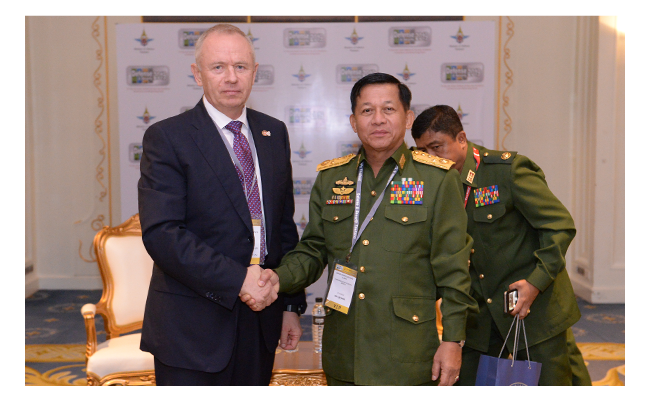 Colonel General Alexander Fomin [left]
Deputy Defence Minister
Russia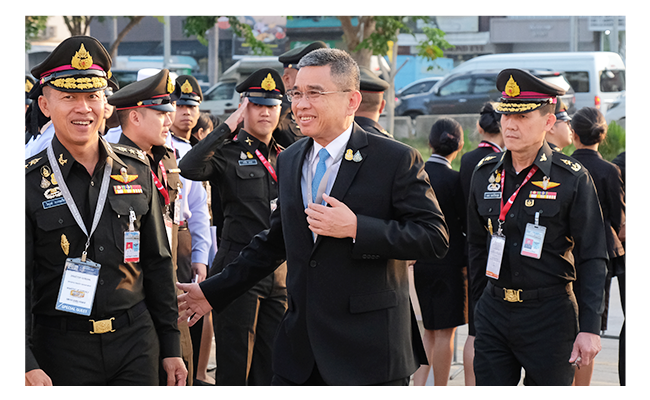 General Chaichan Changmongkol
Deputy Minister for Ministry of Defence
Kingdom of Thailand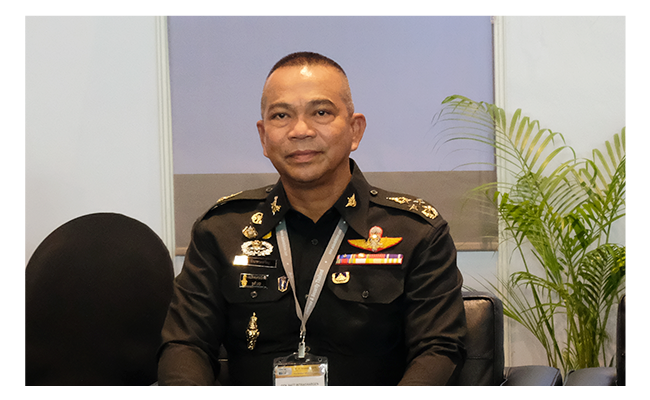 General Nath Intharacharoen
Permanent Secretary for Ministry of Defence
Kingdom of Thailand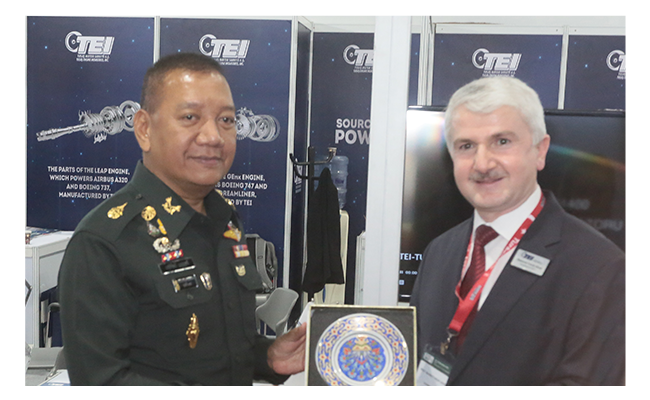 General Pornpipat Benyasri [left]
Chief of Defence Forces
The Royal Thai Armed Forces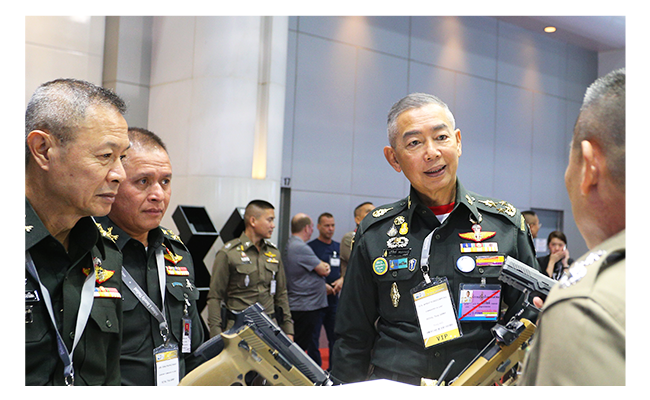 General Apirat Kongsompong
Commander-In-Chief
The Royal Thai Army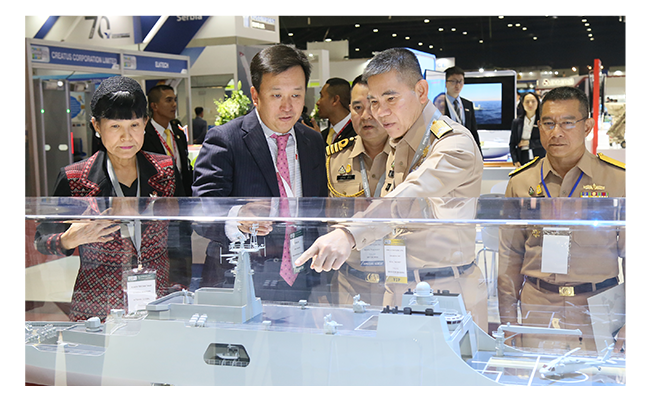 Admiral Luechai Rutdit
Commander-In-Chief
The Royal Thai Navy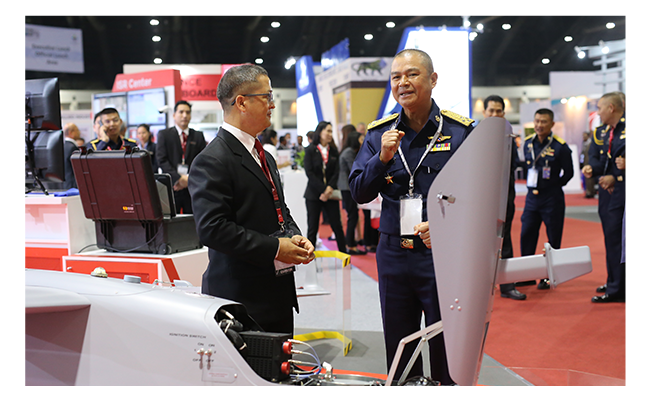 Air Chief Marshal Maanat Wongwat
Commander-In-Chief
The Royal Thai Air Force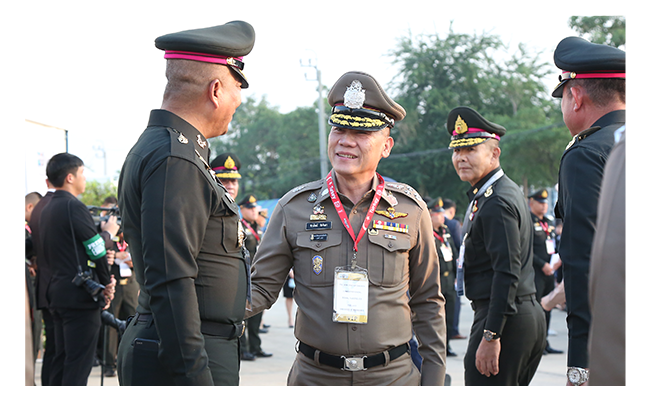 Police General Chakthip Chaijinda
Commissioner - General
The Royal Thai Police
TOMORROW'S SEMINAR AND TECHNICAL PRESENTATION HIGHLIGHTS…
10.00 - 10.45 hrs. | Jupiter 10
DIEHL IRIS-T Short Range Air-to-Air Missile by Mr Markus Isphording, Head of Marketing Air to Air Missile
10.00 - 12.30 hrs. | Jupiter 11-12
SIBAT Anti Drowens Seminar
- C-Vas Conop's – Rafael
- Hard kill Anti Drone Solution – Smart Shooter
- Dronenet DF and jamming Solutiom – Netline
- Drone gaard system – Elta
- Aero shield – Aeronaytics – sys
- Anti drone & air defense solution – Elbit
11.00 - 11.45 hrs. | Jupiter 10
Maxar Speaker : John CartWright, VP of Product Management
13.00 - 13.45 hrs. | Jupiter 10
Saab & Swedish Space Corporation Strategic Initiatives & Roadmap in space.
14.00 - 15.45 hrs. | Jupiter 10
Embassy of the Republic of Poland in Bangkok Poland's Defense Industry by Colonel Zbigniew Kolaczek, Defense Attache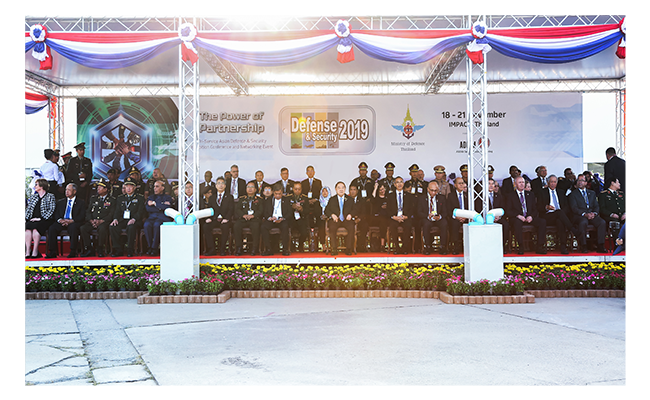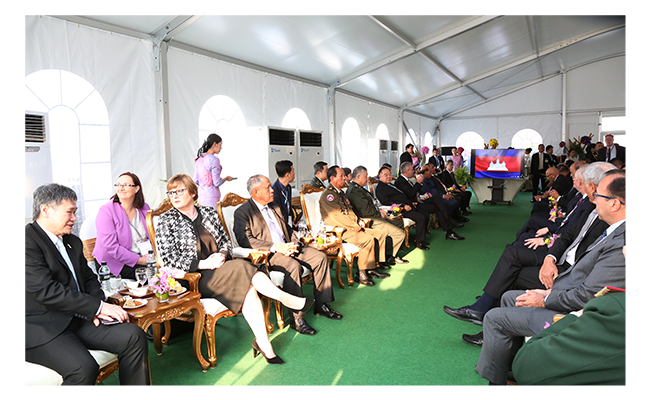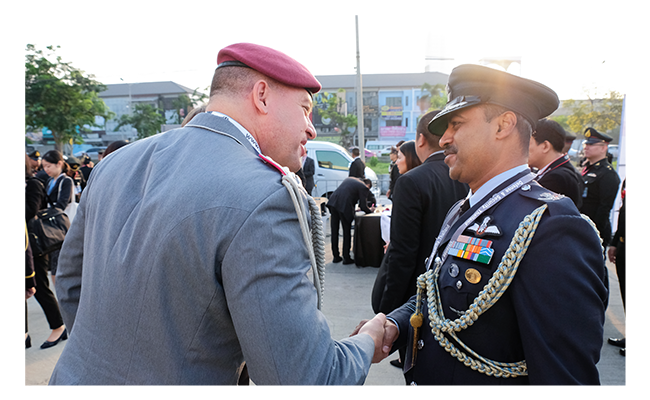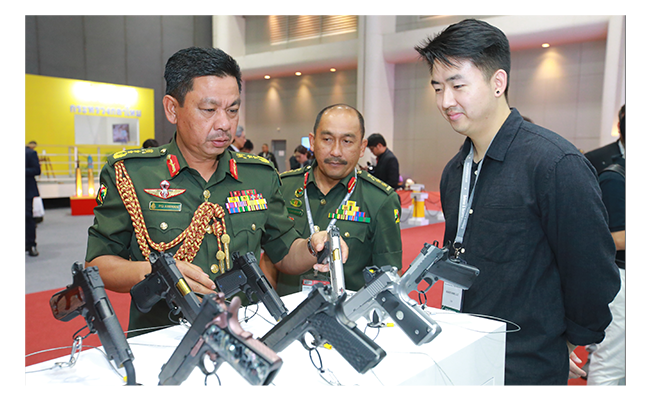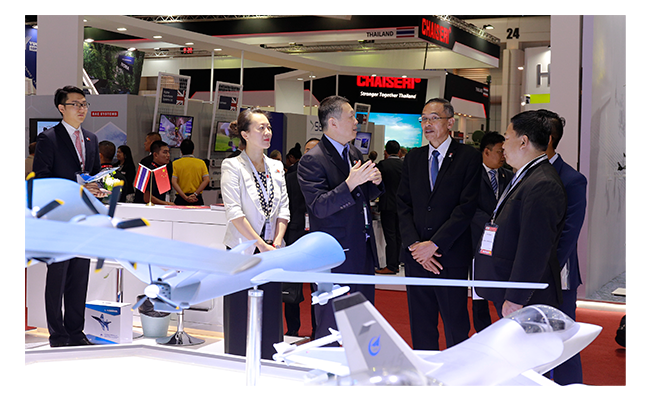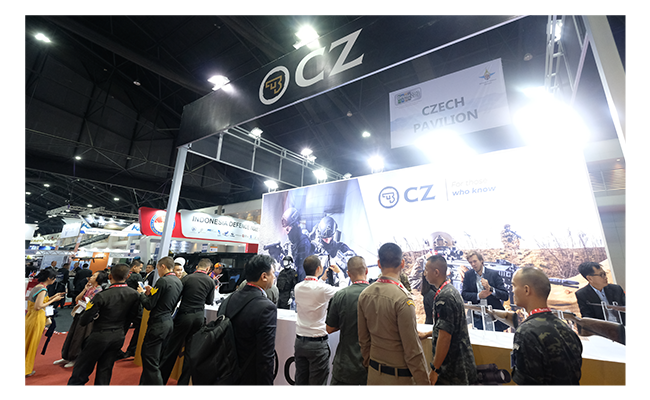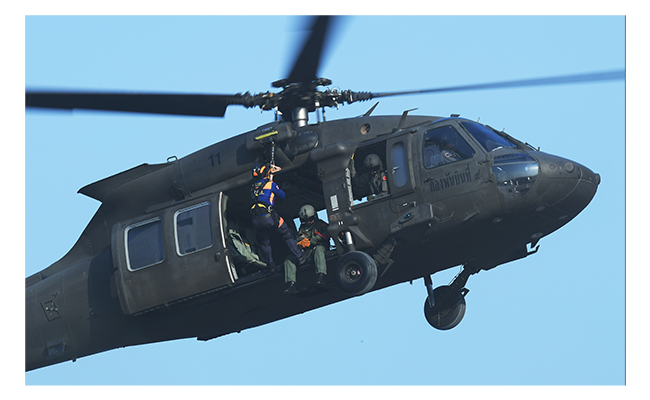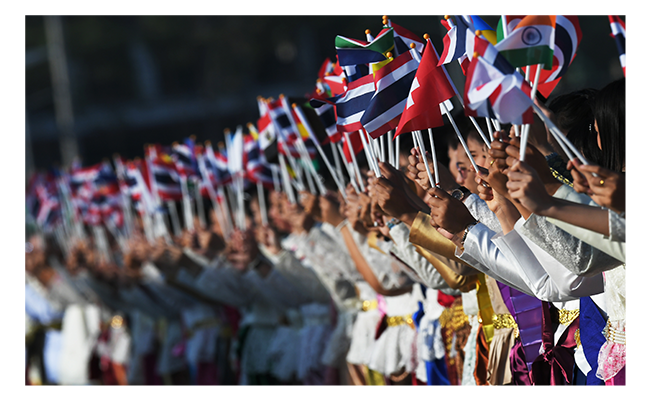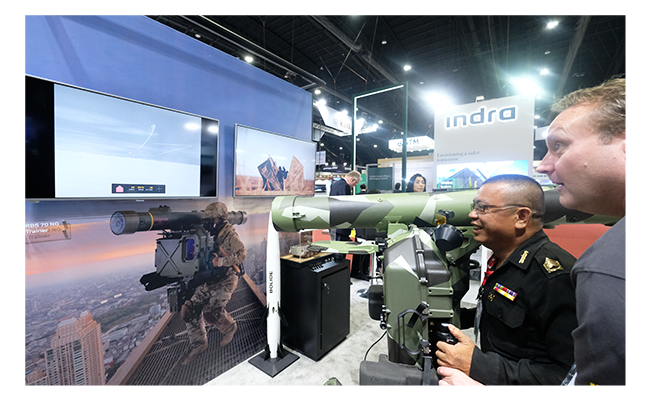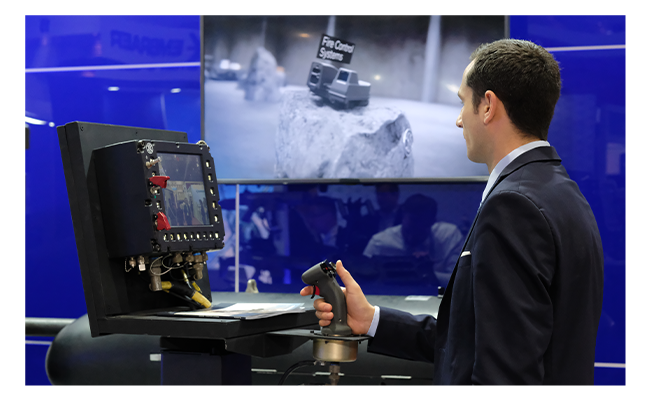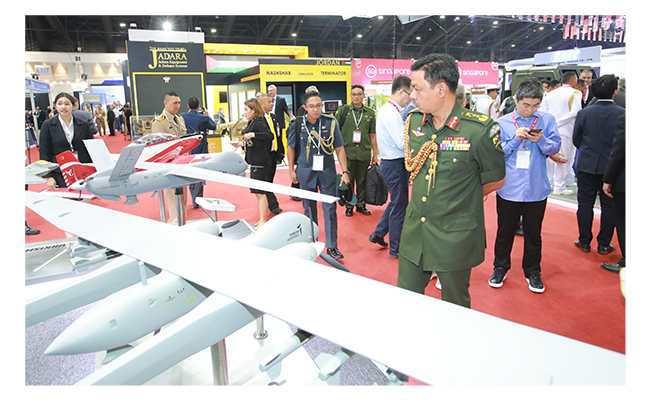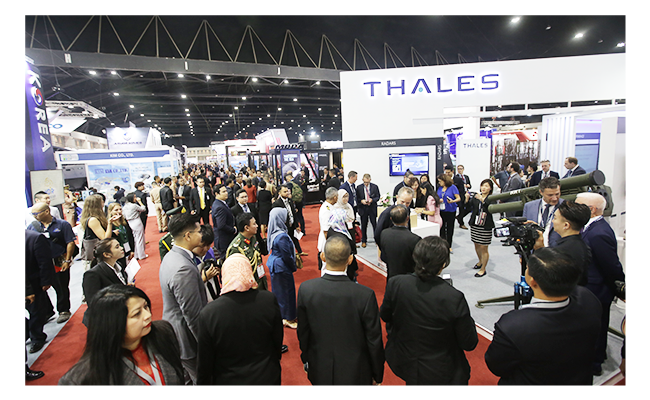 MEDIA PARTNERS SHOW DAILY