Thailand ASEAN's Decision Makers to Attend Thai Defense and Security Show!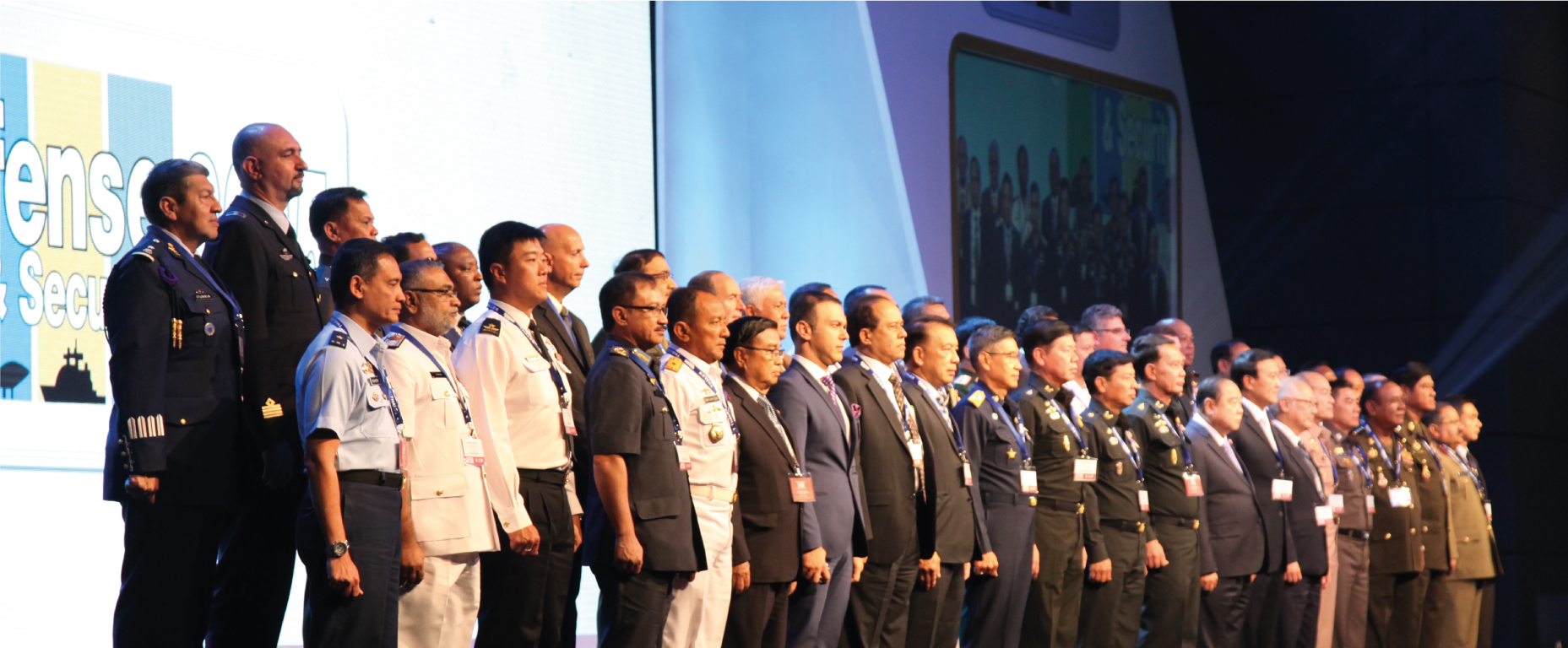 DEFENSE & SECURITY 2017 is now less than two weeks away, event set to be held from 6-9 November 2017 at IMPACT Exhibition and Convention Center, Bangkok, Thailand. The show has now become one of the largest tri-service military exhibitions in Asia and the 2017 show will be 25% bigger than the previous edition.
Everything is now set to welcome trade visitors; high ranking military officers; senior governmental officials; professionals in the industry; plus official delegations from all over the world - especially key decision-makers from Asia. Currently more than 30 groups of official delegations lead by Ministers of Defence, Chiefs of Armed Forces, Chiefs of Army, Chiefs of Navy, and Chiefs of Air force from around the world are slated to be at the show.
Here are the countries of the delegation who confirmed to attend the show:
» Arab Republic of Egypt
» Czech Republic
» Federal Republic of Germany
» French Republic
» Italian Republic
» Kingdom of Bahrain
» Kingdom of Cambodia
» Kingdom of Spain
» Lao People's Democratic Republic
» Malaysia

» Republic of Indonesia
» Republic of Pakistan
» Republic of Singapore
» Republic of South Africa
» Republic of the Philippines
» Republic of Turkey
» Socialist Republic of Vietnam
» State of Israel
» The Ukraine
» United Mexican States
*as of 19 October 2017

With full support from the Thai Ministry of Defence and the Thai Armed Forces, key Thai decision- makers include the Minister of Defence, Deputy Minister for Defence, Permanent Secretary for Defence, Chiefs of Defence Forces, Army, Navy, Air force; Chief of the Royal Thai Police and other security offices. The list will include high-ranking government officials who will be attending via VIP tours of the exhibition.
DEFENSE & SECURITY 2017 will host more than 400 world-leading military and security manufacturers from 40 countries who will cover covering all tri-services and internal security areas. The show will feature 26 major National Pavilions from around the globe. There will be technical presentations and live demonstrations throughout the event, all held in conjunction with major international Seminars on 'Military Readiness for Humanitarian Assistance and Disaster Relief (HADR) operations'.
All the action will take place this November in Bangkok, Thailand, so we strongly advise all visitors to pre-register online to avoid long queues. Pre-registration is available 'till 30 October 2017 via www.asiandefense.com.
DEFENSE & SECURITY 2017 is restricted to defence and internal security professionals only – Online PRE-REGISTER NOW!