BUILDING ON OPPORTUNITIES PRESENTED
With excellent feedback from the previous show, exhibitors and partners are following up to pursue sales leads with marketing campaigns and related activity. INTERMACH & MTA is known to attract quality trade-show visitors and top decision-makers who can make purchase decisions on the spot. As a result, many companies will expand their success by requesting larger exhibition space for the 2019 show.

INTERMACH 2019 features the latest advanced industrial machinery and equipment from the world's leading brands for a wide variety of manufacturing industries. This will take place in partnership with MTA 2019 for technologies such as 3D Printing, Advanced Measuring Equipment, Aerospace Devices, Semi-conductors and more.
| Attended by over 45,000 ASEAN decision-makers. | Showcase of advanced machinery from 1,200 brands and 45 countries. | Major Pavilions from Japan, Singapore, Korea, Taiwan and China. | The first international industrial machinery exhibition of the year – held at the start of the annual industrial purchasing period. |
| --- | --- | --- | --- |
| Exclusively featuring INTERMACH - The 'Smart Factory 4.0 Showcase' | Plus! Live Demonstrations of a fully Smart-Production Line | 1st Time Next Generation Automotive Industry Seminar and Showcase | 3rd INTERMACH Forum on the Future of Artificial Intelligence (AI) in Manufacturing for System Integrators (SI) |
| --- | --- | --- | --- |
THE EXCELLENT FEEDBACK FROM OUR TRUSTED PARTNER
Following the success of from 2018 edition, Mr. Dylan Khor - Managing Director of Tungaloy Cutting Tool (Thailand) Co., Ltd., has already confirmed to join INTERMACH and MTA 2019 to support the growth of Thai manufacturers' demand on technology on shifting to the Intelligent Manufacturing era.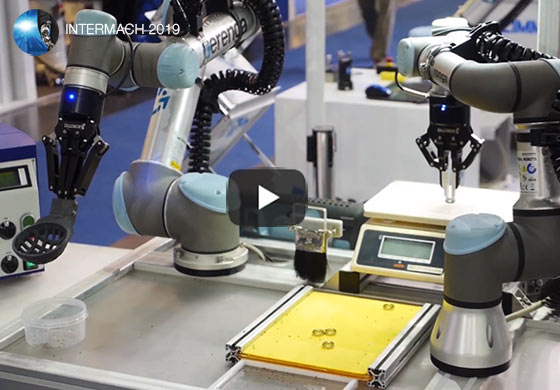 SUBCON Thailand 2019 and Sheet Metal Asia 2019 are co-located with INTERMACH & MTA 2019. This is strategic partnership that helps guarantee quality visitors from supporting industries. Exhibitors can present their manufacturing solutions to part-makers and manufacturers enabling them enhance their production capabilities and move toward industry 4.0.

No other show can match this outstanding performance.... Book your space now!

@2019 UBM Asia (Thailand) Co., Ltd. All right reserved.

If you would prefer not to receive emails, you may unsubscribe