Thailand's Charging Battery for ASEAN
The booming electric vehicle (EV) market in Thailand is increasingly evident in 2019 as a number of automakers have applied to the Board of Investment (BOI)'s incentives program to manufacture EVs in Thailand. The EV market share has been forecast for the next five years to be increased to one-fourth, or 240,000 units, of the total car sales nationwide. When the EV production is approaching its full capacity in 2023, it is expected that at least 260,000 units of EV batteries will be rolled out to serve the demands in Thailand. Moreover, the country has good prospects for export-oriented EV batteries as many automakers have planned to manufacture EVs in Thailand on a large scale for export. At present, existing production bases of EV batteries in the world cannot produce enough batteries to serve the increasing demand. Thus, Thailand has emerged as a new production base for OEM and REM batteries for export to countries such as Japan, ASEAN and the Oceania area. In 2023, Thailand is expecting to produce at least 170,000 EV batteries for export.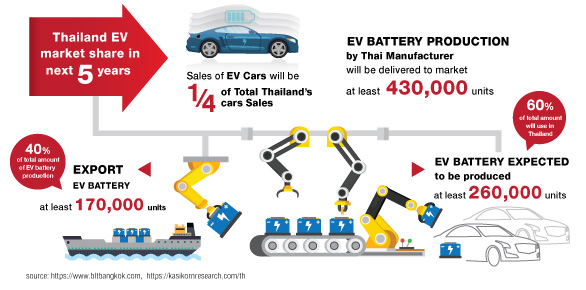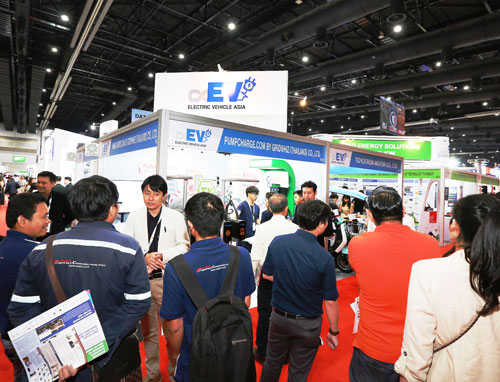 Regarding the study of K-Research, Thailand's EV market is still in its early stages. However, there are ample opportunities to grow further due to strong government incentives to boost local output of environmentally friendly vehicles. Global automakers are gearing up to produce electric cars and EV batteries in Thailand, boosting the long-term prospect of the industry research estimates that Thailand will produce over 430,000 EV batteries in 2023.
ELECTRIC VEHICLE ASIA 2020 features…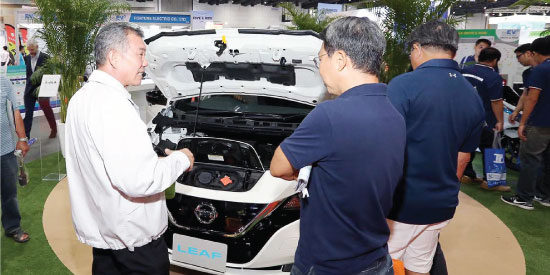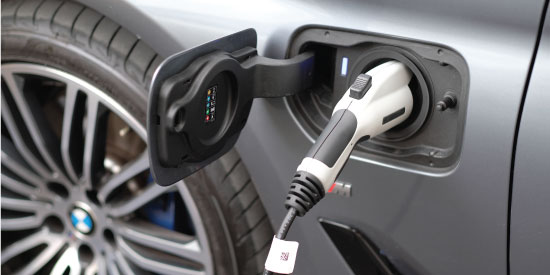 The Only and most comprehensive Electric Vehicle exhibition in Thailand
iEVTech conference with special CEO Forum under the theme "SCALING UP ELECTRIC MOBILITY & BEYOND 2020"
Over 27,000 quality trade visitors as well as policy makers from Thailand and ASEAN
150 Exhibitors from 20 countries with special pavilions from Taiwan, Korea, Singapore, USA and Germany
100 speakers with 1,500 delegates attend to conferences and seminars
Network with global representatives from the entire EV manufacturing supply chain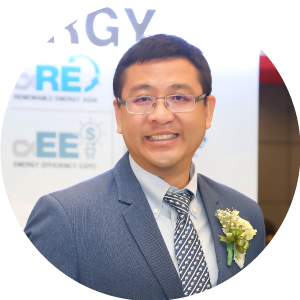 "The association is very optimistic about the future of the EV market in Thailand after seeing many applications from manufacturers, compared with other countries in Southeast Asia, Thailand has the most clear-cut policy for EVs."
Dr. Yossapong Laoonual,
President of Electric Vehicle Association of Thailand (EVAT)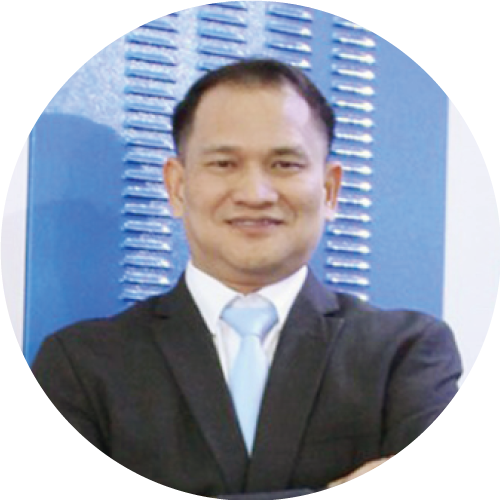 "The Ultra Fast Charger on display today is a part of major public charging networks in Europe and can help realize national aspirations for electrification here. We are aggressively expanding our green solutions businesses to tackle pollution and support sustainable urbanization in ASEAN. And Electric Vehicle which co-located with ASE show is our best platform to showcase our technology."
Mr. Kittisak Ngoenngokngam
SEA Business Director of Delta Electronics (Thailand) PCL.
For immediate space booking or sponsorship opportunity, please contact:
Ms. Supanan Anantarurdee
Tel: 02 036 0500
E-mail: [email protected]

Informa Markets: 428 Ari Hills Building 18th Floor Phahonyothin Road,
Samsen Nai, Phaya Thai, Bangkok 10400
© 2019 Informa Markets | Unsubscribe