Regional Virtual Conference on Electric Vehicle Technology to be held from 14-15 October 2021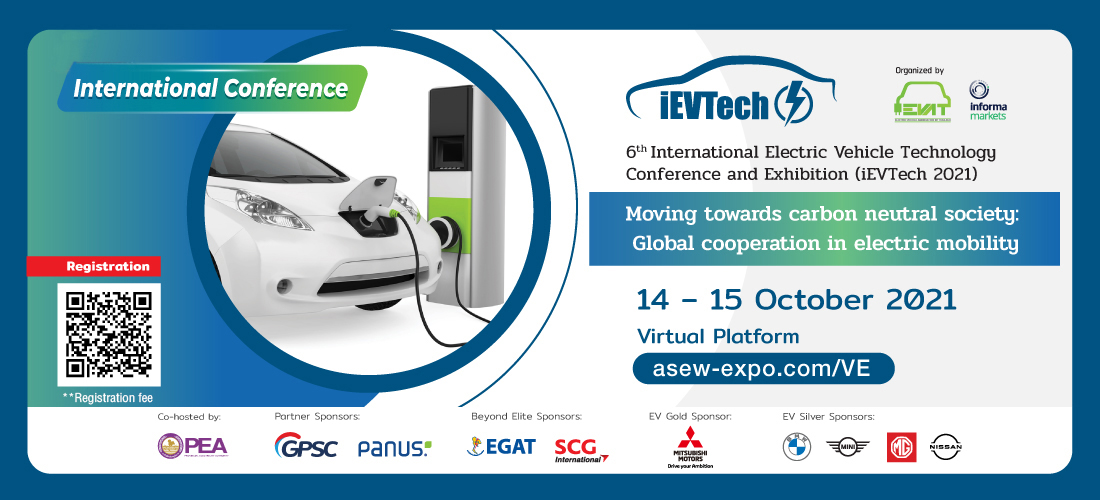 Are you in the Electric Vehicle Industry or related industries? If yes, then the International Electric Vehicle Technology Conference (iEVTech 2021) #6 - Virtual Edition, will be the must attend conference of the year. The conference is ogranised by the Electric Vehicle Association of Thailand (EVAT) and Informa Markets. It is being held in conjunction with Electric Vehicles Asia. This major conference will present unique opportunities to extend knowledge on the technological advancement of the EV industry as never before.
The goal of the conference is to promote green mobility in the region. It will be held from 14 - 15 October 2021 under the theme "Moving towards a carbon neutral society: Global cooperation in electric mobility". iEVTech has become an international platform for researchers, designers, developers, policy maker and EV potential users from around the world to network and share ideas on the future of electric vehicle technology. The conference will be focused on the following policy and trends, energy supply & storage systems, traction motor & drive systems and components, charging infrastructure etc.
Electric Vehicle Promotion Policy of Thailand; Towards Carbon Neutral Society

How will Thailand EV policy reshape the automotive market and end the ICE age?

Future of Electric Mobility

Role of EV Toward Carbon Neutrality

EV Knowledge Sharing

Taiwan Mobility Session
The conference will greatly contribute to the development of electrified transport technology and move us further toward smart and sustainable transport in ASEAN and the world. This virtual edition will be facilitated by world-famous experts from the academic, private and public sectors.
German Ambassador to Thailand, Embassy of the Federal Republic of Germany
Ambassador Extraordinary and Plenipotentiary of Japan to the Kingdom of Thailand, Embassy of Japan
H.E. Mr. Remco van Wijngaarden
Ambassador Designate of the Netherlands to Thailand, Embassy of the Netherlands
Deputy Ambassador, British Embassy Bangkok
Acting Deputy Chief of Mission, the United States Embassy
Mrs. Siripen Kiatfuengfoo
Deputy Director General, The Office of Industrial Economics (OIE)
President, Electric Vehicle Association of Thailand (EVAT)
Honorary Chairman, Electric Vehicle Association of Thailand (EVAT)
Vice President, Electric Vehicle Association of Thailand (EVAT)
President of Thailand Energy Storage Technology Association (TESTA)
Executive Director of Thailand Greenhouse Gas Management Organization (TGO)
United Nations Environment Programme (UNEP)
National Energy Technology Center (ENTEC)
United Nation Industrial Development Organization (UNIDO)
Renewable Energy and Energy Efficiency Research Team Leader, National Energy Technology Center (ENTEC)
For more information with virtual conferences and seminars,
please contact Ms. Kaweeporn A. at [email protected]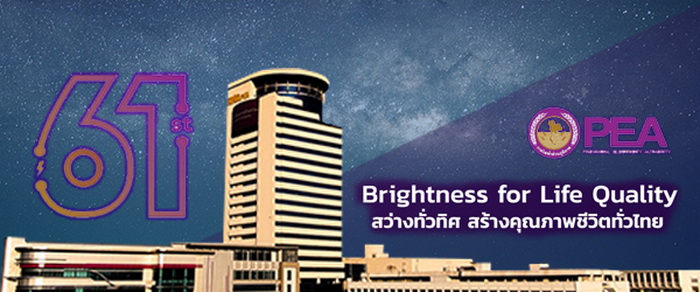 A Pre-Matching Service between interested buyers and exhibitors is available from 27 September to 16 October. Buyers can make appointments and block a time for online meetings during the show dates. This service will help to save more time and maximize negotiation time and effectiveness of the meetings.
Informa Markets - Thailand
428 Ari Hills Building 18th Floor Phahonyothin Road, Samsen Nai, Phaya Thai, Bangkok 10400
© 2019 Informa Markets | Unsubscribe