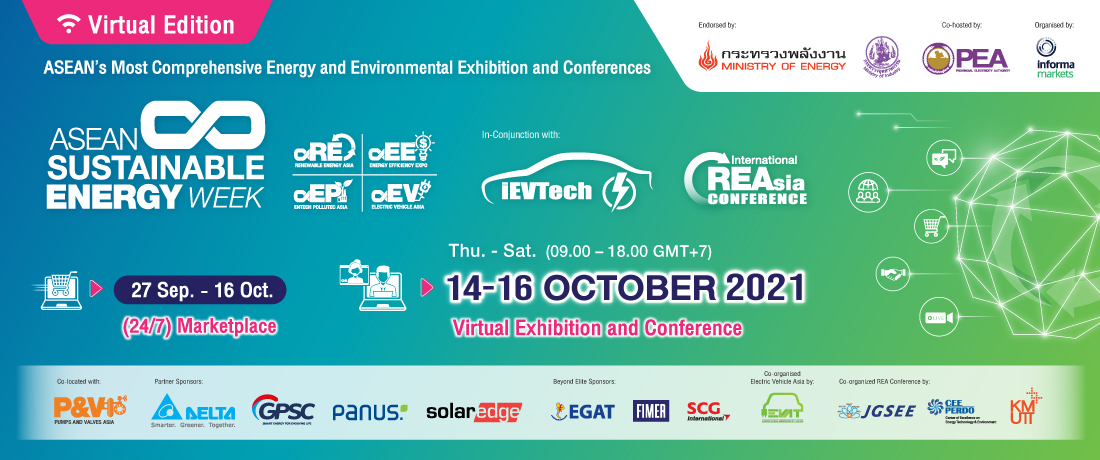 REGIONAL VIRTUAL EXHIBITION AND CONFERENCE ON ENERGY IS NOW OPEN FOR BUSINESS!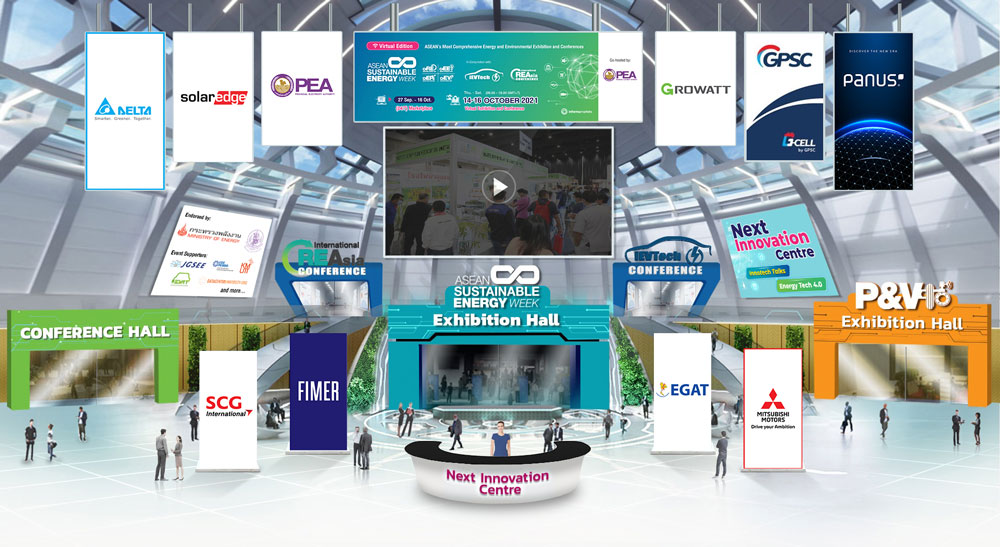 ASEAN Sustainable Energy Week and Pumps and Valves Asia 2021 – Virtual Edition is packed with Business Activities, Conferences, and Technological Innovations. The edition is being held from today to 16th October 2021. One of the major highlights is the 'Virtual Marketplace'. This is where some of the world's leading brands showcase their latest technologies, innovations, solutions, and services on energy sources, energy efficiency, environment protection, electric vehicles, and smart pump & valves.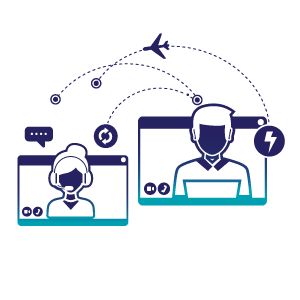 Running in parallel are international conferences. Over the next 3 days, the exhibition is expected to host over 4,000 people from all over the world attending conferences and webinars. Major conference for today include:
Renewable Energy Asia International Conference 2021 - The conference will be delivered under a theme of "Clean Energy Transition for Post-COVID Resilience in ASEAN". Topics covered include Energy Transition to Achieve SDGs, Global Overview on Renewable Energy & Energy Efficiency, Smart Energy & RE development in Thailand, and Bio, Circular and the Green Economy.
iEVtech 2021 - The 6th International Electric Vehicle Technology Conference (iEVTech 2021) – Under the theme "Moving towards a carbon neutral society: Global cooperation in electric mobility". The conference will cover Policy and Trends, Energy Supply & Storage Systems, Charging Infrastructure, and more!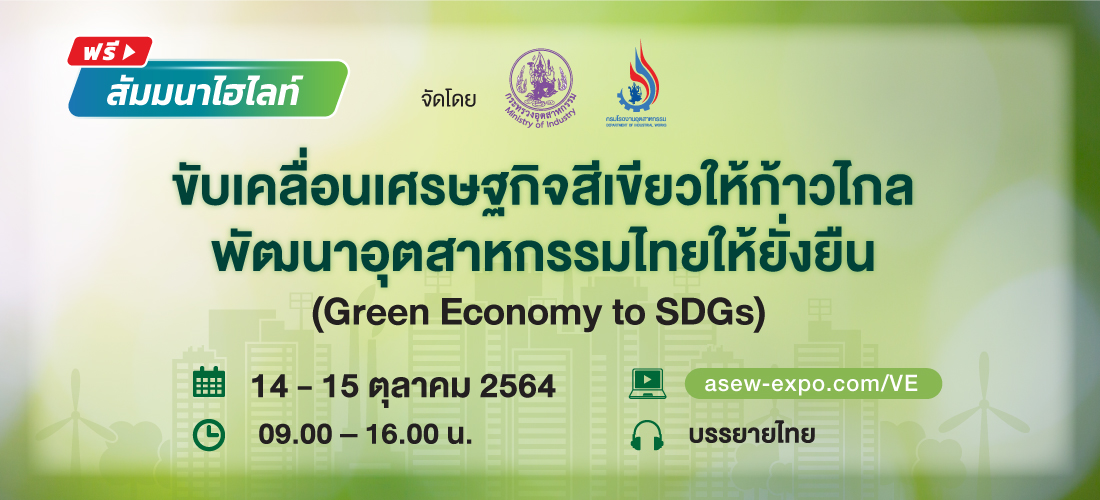 Department of Industrial Works Webinar on "Moving forward Thai Industries from Green Economy to SDGs". The aim is to equip participants with knowledge on legal and permit issues and other important areas such as safety, use of chemicals, safety standards, radiation, hazardous wastes, green industry and other industrial ecology.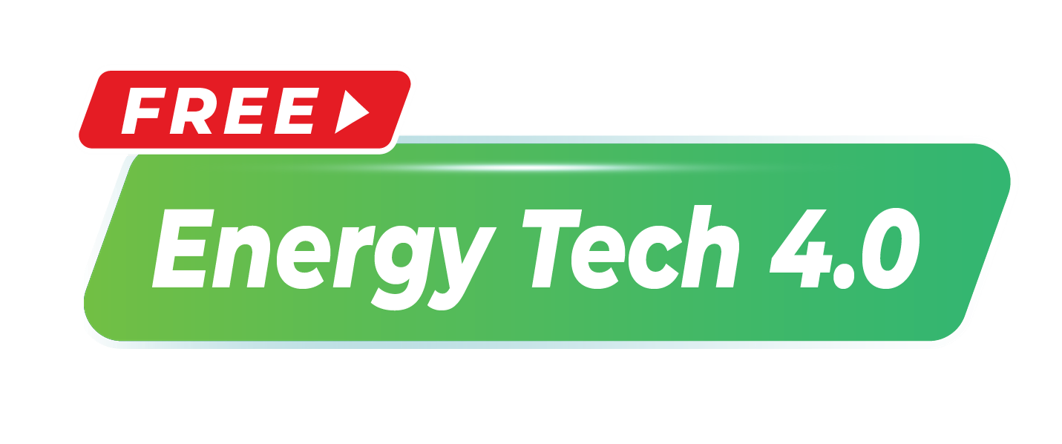 - where there will be showcases of prototypes and research from experts, academics and students from 9 leading universities in Thailand

For more information and immediate pre-registration, visit www.asew-expo/ve, www.pumpsandvalves-asia.com/ve or please contact Mr. Jiranut T.
at [email protected]
Exhibitor Outreach - Featured companies are providing business overviews, product highlights and special promotions exclusively at the ASEW & PVA 2021 – Virtual Edition.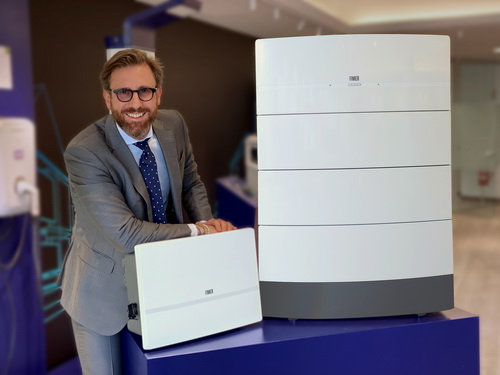 "FIMER is set to revolutionize the solar market with its new residential inverter and storage platform, namely the PowerUNO, PowerTRIO and PowerX, pictured here with FIMER Chairman, Filippo Carzaniga." "FIMER is once again proud to be a 'Beyond Elite' sponsor of the ASEAN Sustainable Energy Week 2021, following our inaugural participation in 2020. As one of the biggest sustainable energy tradeshows in
Thailand and the region, ASEW serves as an effective platform to reinforce our brand presence, showcase our solutions and connect with customers. Since our last participation, we have launched several innovative solutions for utility - scale and residential applications in solar, as well as e-mobility. We cannot wait for our customers to experience our new, 100% Italian made platforms, and look forward to meeting them again at the next show."
Mr. Burapa Laohalatanaviboon
Country Manager
Fimer Thailand Co., Ltd.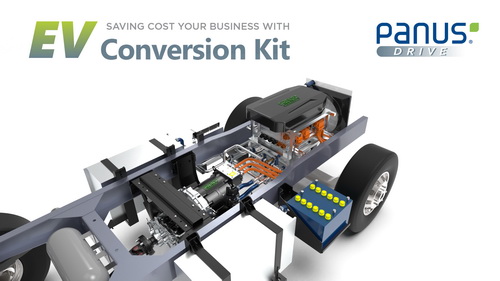 "Panus Assembly Co., Ltd. commits to deliver absolute value proposition in all products and services to customers. We have strategically explicit roadmap to carbon neutral though EV conversion from ICE to electricity-driven vehicles. Panus possesses new businesses on electrically modified vehicles, and conversion
kits. For beneficiary customers, Panus's unique designs and standard offer a travel range of 150-300 km. per charge, depending on vehicles and battery sizes under a typical load weight, and the operational and maintenance costs could be reduced up to30 %. This means a short-term breakeven point for EV fleet is possible due to lowering energy consumption. Panus new businesses also cover all EV ecosystems, including fleet management platforms, charging stations and intensive collaborations with potential partners for reinforcing a success under digital-disruption era. Panus aims at elevating Thai products to be capable of competing in the world market. Presently, Panus has exported to of more than 30 countries worldwide, and the significant roadmap is to offer an end-to-end modern innovative solution of clean energy. Panus's ultimate goal is a leading Thai company that enhance a circular economy and Thailand's competitiveness as mentioned in our vision, "a global solution provider for mobility, Infrastructure and sustainability".
Mr. Panus Watanachai
CEO
Panus Assembly Co., Ltd.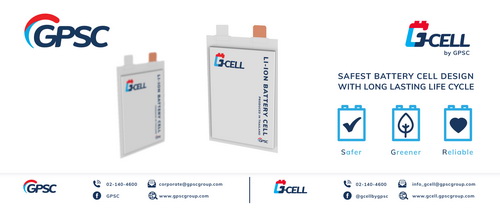 "GPSC aims to increase electricity production from renewable energy to be more than 50% of total capacity within 10 years. The four key strategies for sustainable growth are: 1. Strengthening and expanding services in core
businesses such as the water resources business with emphasis on doing business that is environmentally friendly; 2. Increasing green energy business by increasing the amount of power generation from solar, wind, and integrating renewable energy with the energy storage system; 3. Investment in innovation for new business, in particular the battery business and including the energy storage system, batteries for electric vehicles & other mobile vehicles. 4. Customer-centric solutions which focus on generating electricity and utilities using energy innovations. These include increasing the power capacity of G-CELL, a Lithium-Ion Battery which is designed and manufactured under the innovative Semi Solid Manufacturing Platform in response to a current trend that will most likely gradually increase in use."
Mr. Worawat Pitayasiri
President and Chief Executive officer
Global Power Synergy Public Company Limited (GPSC)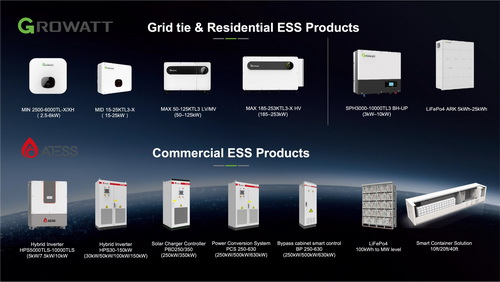 Here we are at ASEAN SUSTAINABLE ENERGY WEEK 2021 Virtual Edition! Smart Full range of PV inverter From On grid, off grid and hybrid solar to energy storage system and smart energy management. You can always find the right products and solutions at GROWATT for your projects.
Informa Markets - Thailand
428 Ari Hills Building 18th Floor Phahonyothin Road, Samsen Nai, Phaya Thai, Bangkok 10400
© 2019 Informa Markets | Unsubscribe