The EEC Presents Market Opportunities for Robotics and Automation
Value creation is a key focus in transforming Thailand under the Thailand 4.0 model. Growing robotics and automation technologies is playing a major role in the manufacturing sector. Manufacturers are now transitioning to industry 4.0, making use of AI, big data, IoT and 5G to seamlessly work together to increase both production and productivity. Applying such technologies and digital manufacturing platforms boosts efficiency in the production sector and will also increase Thailand's competitiveness in the region.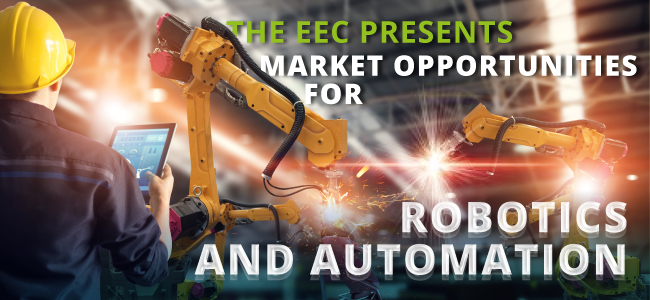 According to the BOI, Thailand's expectations by the end of this year is that 50% of major manufacturers will have adopted using industrial robotics and automation. This investment is valued at approximately THB 200 billion. The International Federation of Robotics identifies Thailand as an important and growing market for robotics. It is expected that manufacturers will purchase over 4,000 units per year. Soon, Thailand will step into the 5th wireless communication generation (5G) and the Robotics and Automation industry is poised to be a major beneficiary of this move as it will raise the growth potential of industrial machinery manufacturers throughout the country.